Alumina Ceramic Lined Mill Equipments
We have all the below stocks of Alumina Ceramic Lined Mill Equipment suitable for: XRP-623/683/763/783/803/883/1006/1206


Alumina Ceramic Lined Inner Cone

Ask for Price
We lined up inner cone with Alumina Silica, that is widely used in multiple sectors like power, coal, steel, etc. Alumina ceramic is non contaminating, it won't rust, oxidize or decompose. Also, provides absolute protection from material contamination and retains its structural and surface integrity. It is one of the best material offering wear resistance and abrasion resistance.









Alumina Ceramic Lined Multiple Port Outlet (MPO)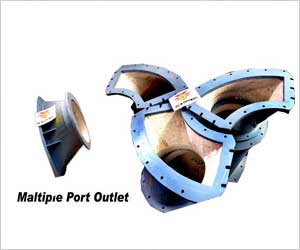 Ask for Price
Since inception, BMW steels is engaged in delivering wear management solutions. The materials used for fixing/lining is of high quality ensuring better results. Alumina Ceramic lining is provided to the Multiple Port Outlet (MPO) to extend the life thereby reducing downtime. Its superior wear resistance, chemically inert and thermal stability characteristics make it suitable for multiple sectors such as power, steel, cement, coal, and many more.








Alumina Ceramic Lined Mill Discharge Valve (MDV)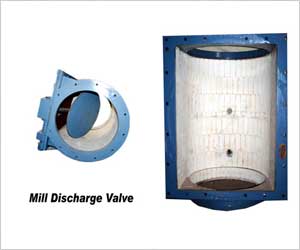 Ask for Price
Mill Discharge Valve (MDV) is used in Coal Pipe Lines, this is wear prone, to make harder and stronger, it is lined up with Alumina ceramic, which further increases its operating life. Alumina Ceramic increases the fracture toughness of material. It has number of characteristics properties such as Excellent insulating properties, High Stiffness, High mechanical strength and hardness, High wear resistance, Good biocompatibility, Good thermal conductivity. All these properties make it a chief lining product.







Alumina Ceramic Lined Transition Piece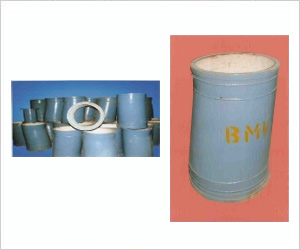 Ask for Price
We provide wear protection to Transition pieces that are extensively used in Coal Pipe lines, it is a connection piece between MDV & Mill Outlet Elbow. The upgradation of transition piece is done by fixing it Alumina ceramic that further results into high durability and quality. Alumina ceramic linings reduce wear and lower operating costs in the products.









Ventury vane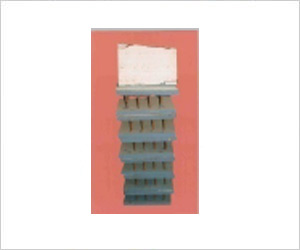 Ask for Price
Ceramic lined ventury vane









Ventury Outlet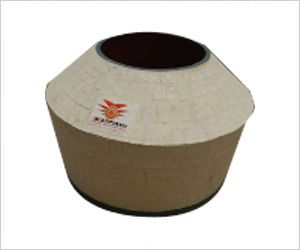 Ask for Price
ceramic lined ventury outlet









Alumina Ceramic Lined Bowl Mill Body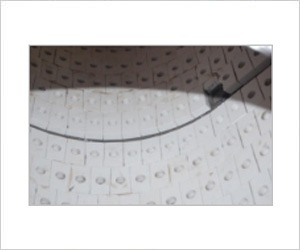 Ask for Price
BMW Steels provides solutions related to wear problem. Bowl Mill body is prone to wear due to abrasion of pulverized coal. To protect it from wear we fix it with Alumina Ceramic liners, thus making it durable. The liner not only reduce wear but also increase its strength and performance. Alumina ceramic results in considerable increase of the material fracture toughness. It is the most important, widely used and cost effective oxide ceramic material with structural formula AL2O3. Bowl Mill Body fitted with Alumina Ceramic are used in all major power companies like NTPC- Shaktinagar, Korba, Tanda, Badarpur, RRVUN etc., with a proven performance.
Alumina Ceramic Lined Classifier Deflector
At BMW Steels, we are engaged in fixing Classifier Detectors with high grade Alumina Ceramic. These Linings are harder and ideally suited for high abrasion applications where high compressive strength, impact durability and high temperature stability are required. Moreover, these linings possesses excellent properties such as high erosive and abrasive wear, high hardness and good wear resistance and excellent electrical insulation properties.