Alumina Ceramic Lined Coal Bunkers & Chutes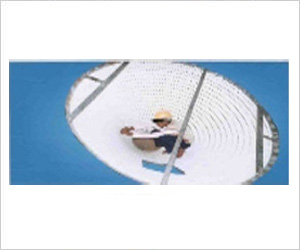 Ask for Price
We have expertise in offering alumina ceramic lined coal bunkers and chutes. The lining is done to enhance the flow of passed coal when made to travel through bunkers and chutes. It offers highest impact strength and amazing resistance against wear and tear can be induced. Moreover, lined bunkers and chutes offer outstanding resistance to corrosion and abrasion.


» Abrasion, Chemical and Corrosion Resistant
» Low Coefficient of Friction
» No Moisture Absorption
» Reduces or Eliminates Arching Erractic Flow
» Weldable Liners are Available
Alumina Ceramic Lined Bends and Y-Pieces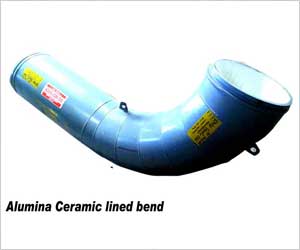 Ask for Price
It is well understood that conveying velocity of ash, its density as well as size of ash particles are major factors that determine wear rate of Bends and Y-Pieces. Here, the use of Alumina Ceramic in Ash Handling systems help in lowering the possibility of wear and damages caused to the internals. Further, other than this, we also offer wear resistant Ni-Hard castings that are used for checking the wear possibility. Here, our expertise lies in filling the linings in casings manufactured at our works or can also be fitted directly in worn out volute casing at plant site.
Some of the industry areas where these are used include:
* Coal Fired Thermal Power Projects
* Mineral processing units
* Steel Plants
* Cement Plants
* Coal and Mineral washeries
* Aluminium plants
Alumina Ceramic Lined Ash Pump Volute Casing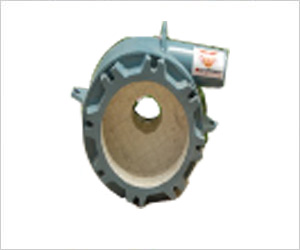 Ask for Price
BMW steels is well known provider of lined ash pump volute casing. Highly abrasive slurry fly ash led to severe erosion of the volute casing. But lining can prevent the erosion attack and maintenance cost can be brought down by building up the durability. We offer Lined Ash Pump Volute Casing at market leading rates.